APPLICATION EXAMPLE
APPLYING HEAD MARKINGS TO AEROSPACE FASTENERS IS A COSTLY PROCESS
SAVE MONEY BY LASER MARKING YOUR HEAD MARKINGS
---
CUSTOMERS CURRENT PROCESS
Stamping or forming head markings require many dies of the same size
Die marking space is limited due to die push in thinning sections
If marking isn't legible you can scrap an entire order
THE ABSOLUTE AUTOMATION ANSWER: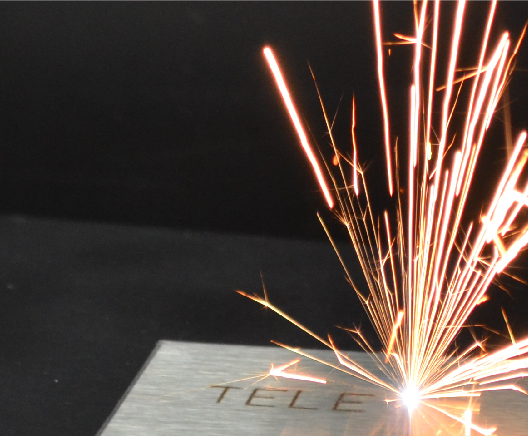 ADVANTAGES TO LASER MARKING FASTENERS
Laser marking aerospace fasteners meets the criteria for legible markings
Control depth penetration with settings
Increase marking size for even more legibility
Decrease your heading die count

LASER MARKING

meets standard for aerospace fasteners
ABSOLUTE AUTOMATION SOLUTION
In this application we bowl feed titanium aerospace nuts into a dead nest.
A camera vision system determines the parts rotation angle and the laser-marking-image is rotated for proper marking
Laser marks 1 part every 2 seconds
HEPA air filtration system
Uses Windows software for generating marking images that can be saved
Totally enclosed, safety ensured by door interlocks and safety master relays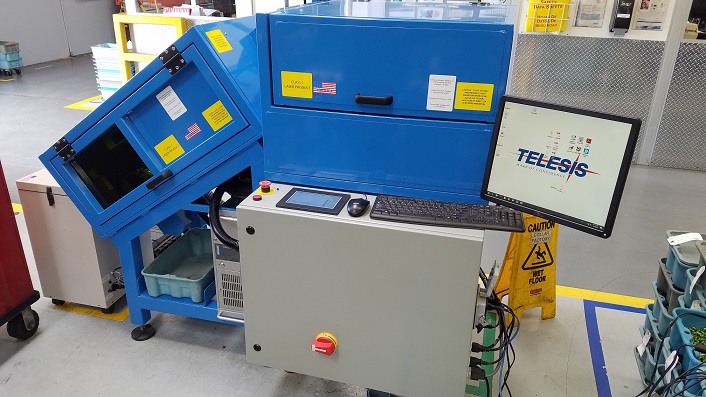 This machine passed 21-CFR regulation for integrating Class IV lasers into Class I enclosures. All laser integration requires an accessions number from the FDA.